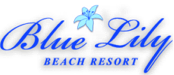 The land of Mahaprabhu Lord Jagannath, monumental and the magnificent shrine at Puri, Odisha, beckons pilgrimage and the leisure travelers, since time immortal. The waves of the deep blue sea, is virtually stunning, as the revelers soak on the golden sand. Amidst this beautiful landscape, the Blue Lily, is ideally located on the upscale Marine drive Road. The Resort features meticulously appointed 120 Rooms and Suites. backed by an impeccable Blue Lily Service.
Our function rooms, Sapphire, Coral & Pearl, are some of the finest in Odisha. Opulent, spacious over 6k sq.ft, Idea for ceremony, Conferences, intimate gatherings and Weddings.
The Meadow,30k sq.ft. sprawling lush green lawn is the home for all weddings It can accommodate 3000 guests with ample valet parking.
The Pool Side: An ideal place to stretch on the deck chair, as the sea breeze puts your body and mind to a slumber.
The Tulip:A cozy multi cuisine restaurant serving authentic Indian and Odisha specialties along with Chef's special of the day.
Other services includes 24 hours room service, Laundry, travel desk and Mini Bar
Service Areas in Pipeline: Spa for Ladies & Gents, Beauty Salon, a Fitness Center, Lounge Bar and a Coffee Shop
Download Accommodation List Here
Any accompanying persons with participant will be charged Rs. 1500/- per night per head.
Visit Site
lOCATION